Help
There is a little glitch built into the game that is NOT some get rich quick sceem, but can be the difference between leveling up sooner or buying or crafting something.
After, you have killed an enemy. Click the downed enemy again to gain extra money, energy, or a crafting part. It is not a drastic amount of them, but can make all the difference in the world. It also doesn't cost any extra energy to do so. so extra click here & there isn't a big deal since the came is based solely on clicking things...
I continue to click the enemy after its killed, but it only seems to pop out once it starts to fade away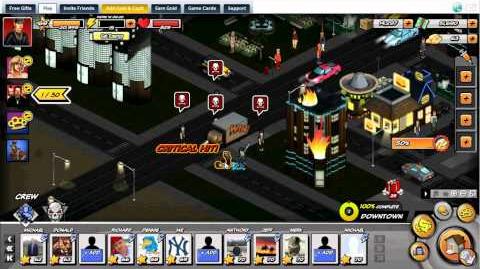 Note - This does not work on other players in fight arenas or enemies that have attacked you on your home turf.
Cash is the most common reward for doing this, but the others can be more common in various enemies in other locations.
Ad blocker interference detected!
Wikia is a free-to-use site that makes money from advertising. We have a modified experience for viewers using ad blockers

Wikia is not accessible if you've made further modifications. Remove the custom ad blocker rule(s) and the page will load as expected.